About Us
History
The Community Alliance to Revitalize Our Neighborhoods or CARON was started in 1999 by the San Mateo County Sheriff's Office. It is a community program that has been serving residents in the North Fair Oaks and unincorporated coastal communities.
Mission
Our mission is to build and maintain positive relationships with members of the community through a variety of community events and educational programs.
Vision
We envision a community where people have knowledge of resources and feel empowered to access them. We fulfill our mission by presenting community members with academies, community events and workshops centered on local needs and issues.
Sgt. Salvador Zuno
Program Director
Salvador Zuno was raised in the North Fair Oaks Community of Redwood City. In 2001, Salvador joined the San Mateo County Sheriff's Office. Throughout his 20 years with the Sheriff's Office, Salvador has worked a variety of assignments including Corrections, Patrol, and the Transit Police Bureau. While assigned to the Transit Police Bureau, Sal had the opportunity to become Traffic Motor Officer, Field Training Officer, and Detective.
In 2015, Sal became the Public Information Officer where he had the opportunity to speak to media on behalf of the Sheriff's Office. In 2018 Sal was promoted to the rank of Sergeant where he had the opportunity to participate as a supervisor in the jail training program, patrol, and community programs.
In his spare time, Sal enjoys spending time with his friends and family.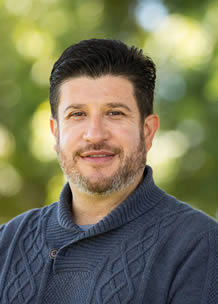 Jose Luis Aguirre
Outreach Program Manager
Contact: jaguirre@smcgov.org
Jose came to the United States from Colombia in 1999 with a bachelor's degree in social communication and journalism. Jose and his family settled in San Mateo County and put himself through graduate school at the San Francisco Academy of Fine Arts. In 2011, Jose joined the CARON Program and has been working closely with the communities we serve.
One of Jose's passions is helping and working with the immigrant community.
Jacqueline Contreras
Community Engagement Specialist
Jackie's love for helping people and community work came naturally and continued to be instilled in her through her Sociology studies. She grew in the South San Francisco but in a very traditional Mexican household where " en esta casa se habla español" or " Spanish is spoken in this house." San Mateo County is Jackie's home, and she looks forward to serving the communities through the programs and resources offered by the CARON program.
In her spare time Jackie enjoys doing traveling and interacting with the locals.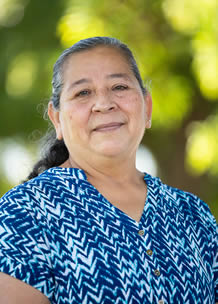 Lydia Hernandez
Community Outreach Worker – Bayside
Contact:
Lydia came to United States 10 years ago. Upon her arrival, she realized that this community was different from her community in Mexico and she started participating of the parent activities at Fair Oaks School (including the CARON Citizen's Academy) to become familiar with her new community. She worked at Fair Oaks school for seven years as yard duty, library aide and parent and student tutor. She has studies on Early Childhood Development, Human Services and she's currently pursuing the certification as a Social Worker. She started working with the C.A.R.O.N. program on March of 2011.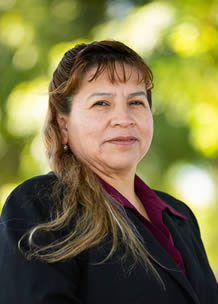 Isela Martinez
Outreach worker - Coast
Isela Martinez learned about the CARON Program because she attended a leadership workshop offered in Half Moon Bay. Her passion to help others, motivated her to become a community leader. For six years, she volunteered for CARON and was hired in 2007 as outreach worker in the coast. She has attended our citizen's academy, and different workshops throughout the years. Isela believes that every member of the community can make a positive impact.